Common PIP Joint Diagnoses E-Book
It's such a small joint, but it can cause such giant problems. The PIP joint has a TON of structures that cross it's path. Each one can cause problems if too loose, too tight, or even slightly out of position. This ebook will help you understand all of the objects at play and understand how to help treat patients with each diagnosis.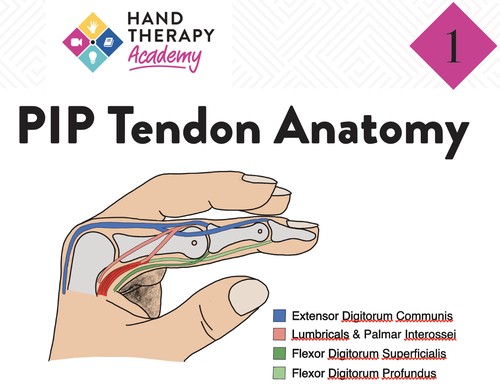 Knowing the anatomy of the PIP joint, like everything else, is key to understanding diagnosis and treatment. We include simple and clear images of the PIP joint and the related diagnoses.
With so many splinting options available, knowing the right one to choose is tricky. We take you through an explanation of the splinting options for dislocations, boutonniere, swan neck and joint stiffness.
We break it all down with dynamic graphics, helpful & printable handouts, treatment guidelines and descriptions that make sense and are designed to make you a better therapist and help your patients get better.
This e-book, and all of our CEU courses, are available for free in our Pro and CHT Prep membership tiers.
Sign up and see just how many courses you get for free