Distal Radius Fracture Training E-Book
While it's a common diagnosis in the world of hand therapy, there is a lot to know for this population. Making sure you know everything will improve your confidence and your patients' outcomes.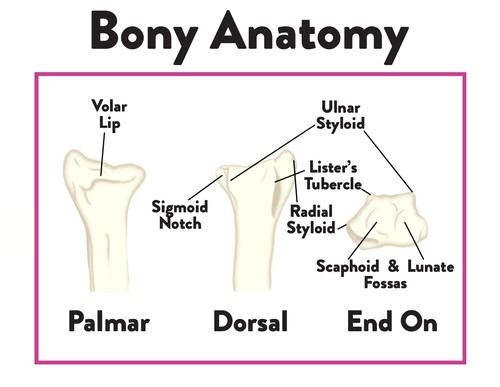 Knowing the anatomy, types of fractures and types of surgical repair is important to planning the patient's therapy and knowing what outcomes to expect. In this ebook we provide all of this information in simple and clear graphics to help you understand all of the relevant concepts.
CRPS can complicate the patient's recovery process and limit functional return to independence. Identifying its presence in a patient's presentation is crucial to limiting isn't progression and improving outcomes. We've included diagnostic information to help you identify possible CRPS in patients.
We've also included treatment guidelines and splint how-to guidelines for fabricating a unique wrist support as well as a static progressive wrist orthosis to aid in increasing flexion and extension with low load, prolonged stretch.
This e-book, and all of our CEU courses, are available for free in our Pro and CHT Prep membership tiers.
Sign up and see just how many courses you get for free