Performing standardized and efficient assessments is key to our daily practice. Knowing which tests to use, how to prioritize evaluation time and even how to document efficiently will better guide treatment planning. Here we will cover all of the ins and outs of assessments.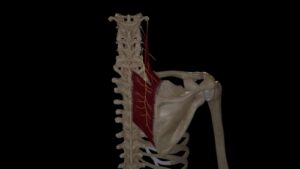 Don't Forget to Evaluate for Dorsal Scapular Nerve Entrapment By Delaney Wright If your patient presents with any upper thoracic pain, it is critical to take measures to evaluate for dorsal scapular nerve entrapment. In…
Read post »
Sign-up to Get Updates Straight to Your Inbox!
Sign up with us and we will send you regular blog posts on everything hand therapy, notices every time we upload new videos and tutorials, along with handout, protocols, and other useful information.