Getting into hand therapy can be confusing and complicated. With so many different content areas to know and so much to master, it's tough to know how to get the best outcomes for your patients. The Basic Tier is designed to give you the resources to be comfortable with treatment in a hand therapy setting.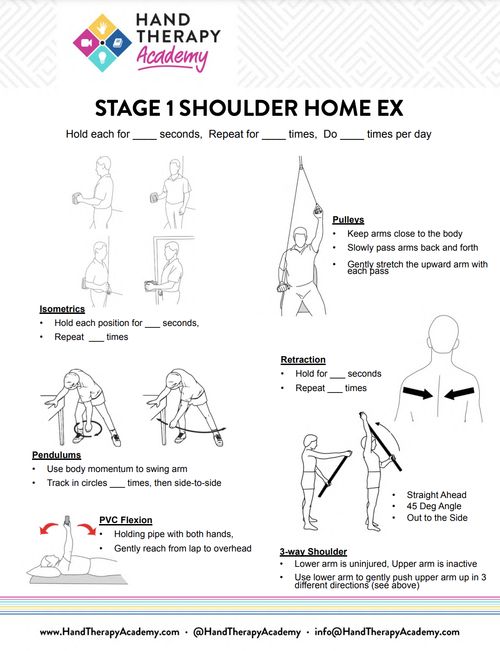 Clean, clear, easy to read home program handouts are the starting point with this tier. No more using bad copies taken from everyone's previous employer. No more unprofessional handouts. Your patient's understanding and compliance will improve with these standardized and organized home program handouts.
Improve your evaluation process and your workflow with our resources. Our evaluation form will help guide your process and consolidate the information from your assessment. We also have charts with the best supported provocative tests for the hand, wrist, elbow and shoulder.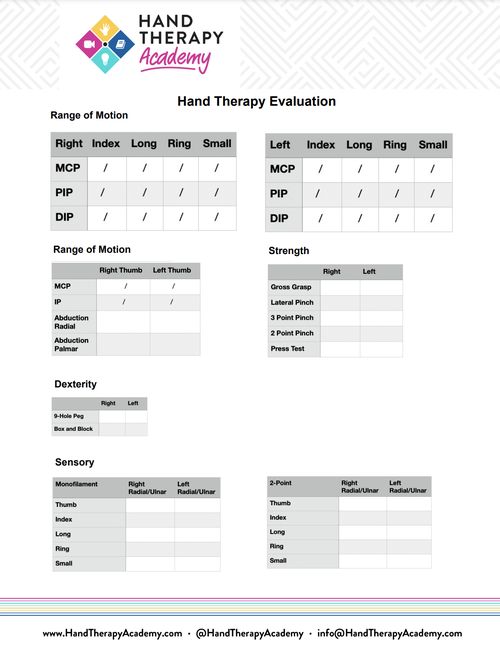 Our short courses simplify some of the more complicated concepts in hand therapy, Carpal kinematics, flexor tendon treatment, CRPS, Nerve glides and a ton more. These short video vignettes are a great way to improve your understanding of patient care
Membership starts at $19.99
Being a Basics member gives you access to resources to get you comfortable with the day-to-day treatment of patients in hand therapy. Coding cheat sheets, grasp pattern explanation, product links, and lots of printable
Basic Membership Tier Contents
After completing the course every student receives a Certificate!
Learn More about other membership tiers