Hand therapy education can be fun. Really.
Whether you are a therapist looking to provide the highest quality, evidence-based care for your patients or preparing for the CHT exam, our simple and engaging online format has everything you need to be your best. (And you'll have a little fun along the way!)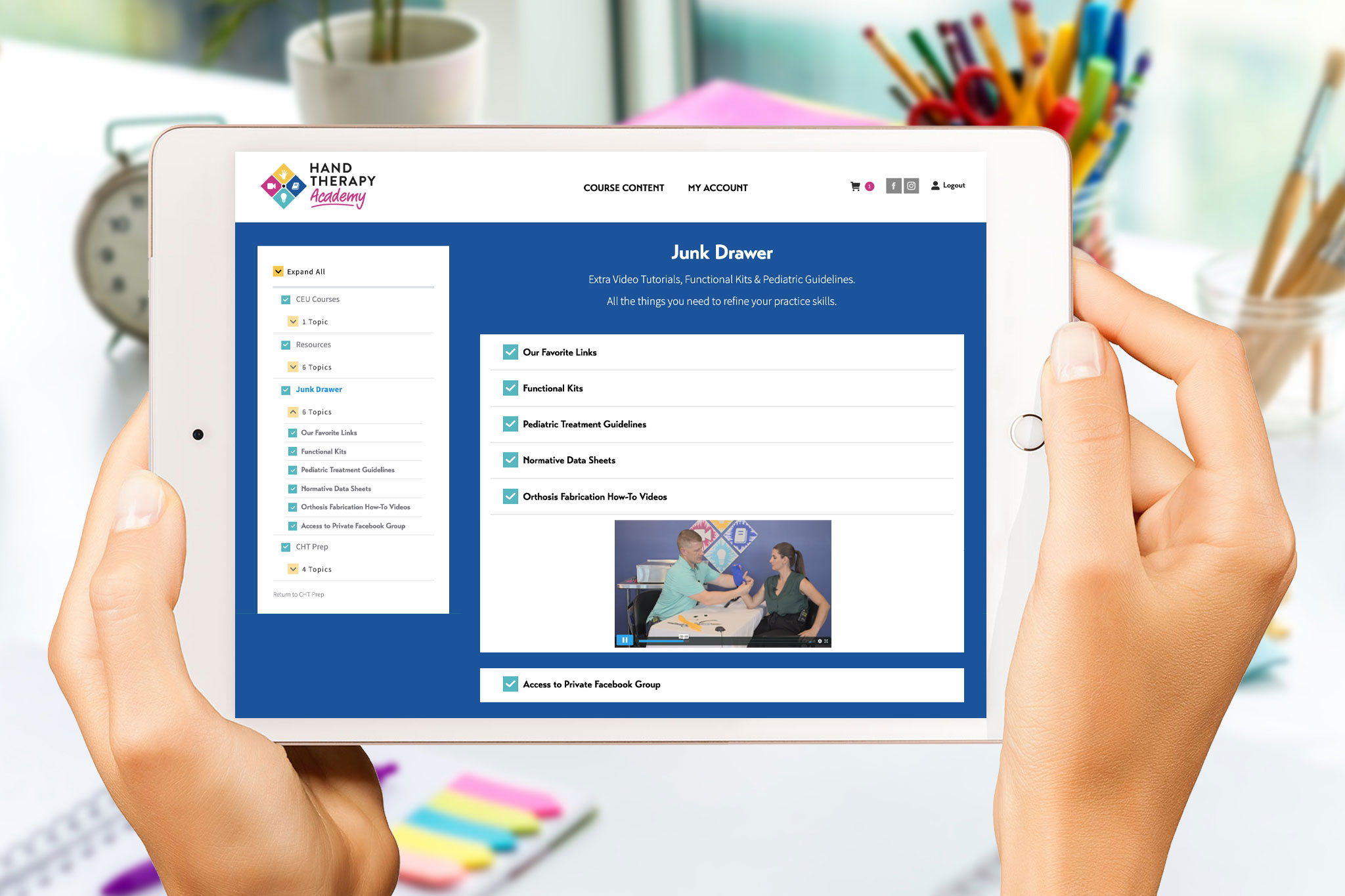 Includes lots of helpful information and handouts to guide your hand therapy evaluations and treatments. Plus, there are free short course videos demonstrating everything from splinting fabrication to treatment ideas. We even include functional kit instructions for keeping your hand therapy practice occupations-based.
A 3-month sign-up is required.

Includes everything in the Basic Plan PLUS tons more fun and interactive video training, from provocative testing video instructions to evidence-based hand therapy protocols and guidelines to assist in your treatments. You will also gain access to our dominance retraining program.  All courses are independent distant learning. A 3-month sign-up is required. Lastly, all continuing education videos (CEU's) are included!
Everything in the Pro Plan PLUS extensive tools to help you prepare for the CHT exam. You get access to everything you could possibly need to study and prepare for the CHT exam. We have created an efficient and effective template to prepare you for success.   This is a blended hybrid learning activity with biweekly zoom meetings. A 3-month sign-up is required. And, don't forget that, just like the Pro Plan, all (CEU's) are FREE!
Hand Therapy Education Videos Are Always Boring, Right?
Watch our sample video to the left and see for yourself! We LOVE hand therapy, and we get excited about helping patients by sharing our knowledge with therapists like you. Click the button below to start benefiting from our collective knowledge now.
Need some resources on therapeutic activity or current research on causes of pain in the ulnar side of the wrist? Need a proven study guide for acing the CHT? We got you covered! By subscribing to our Pro or CHT Prep Plans, you'll have a one-stop-shop of resources ranging from information on the business of hand therapy to orthosis fabrication to treatment protocols.
And There's More:
As a Pro or CHT Prep subscriber, you'll be invited to our exclusive community of therapists, whereby having access to our collective experiences, you'll be able to refine your methods for better patient outcomes. From Functional Kits to continuously updated educational resources, we strive to empower you with the knowledge you need to transform your career.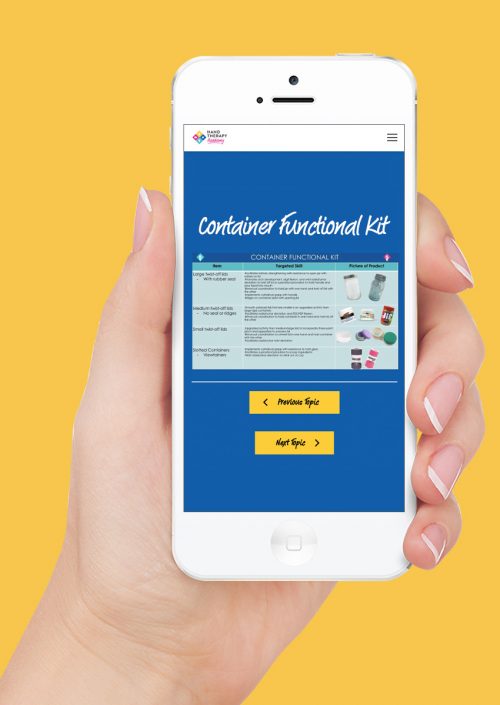 Why Hand Therapy Academy?
Learning new therapy knowledge can feel overwhelming, especially if you are doing it on your own.
We created Hand Therapy Academy to be a fun and interactive platform to ease this burden for therapists.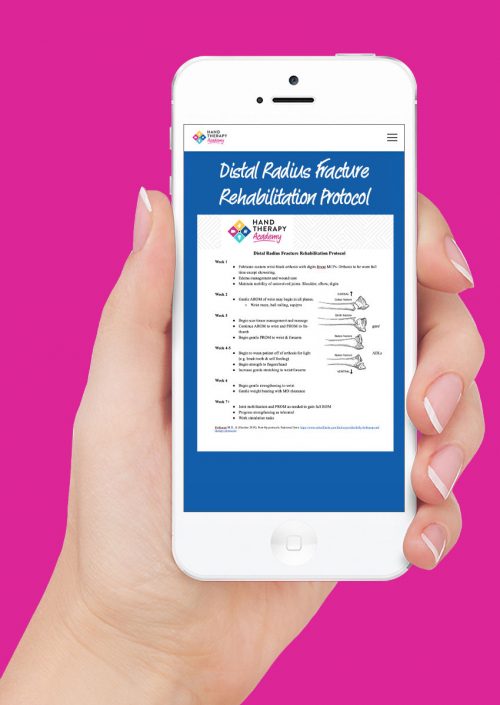 Our Revolutionary Platform
Engaging and Efficient Therapy Education
We know therapy education can often be a little bland, so we created our revolutionary learning platform as the most comprehensive hub of evidence-based knowledge for the purpose of equipping and empowering therapists to provide the highest quality of evidence-informed care for their patients.
The platform is simple to navigate, allowing you to find what you need quickly. With constant updates on content as new research emerges, you will be on the forefront of innovative care. Spend less time watching long and dull hand therapy educational videos by subscribing to our plans where we meticulously craft the videos to transfer the knowledge you need quickly and with some zest.