Hand Therapy: How to Treat the Client with a New Distal Radius Fracture
The new eval can be scary. The client had open reduction and fixation of a distal radius fracture (DRF) and they are coming to see you for therapy within days of surgery. The client is stiff, painful and afraid to move or do anything with their injured arm. Where do you start? You don't want to hurt the client or scare them off, but you have to get them moving.

Distal radius fracture occupational therapy – Let's talk about how to get the client moving!

First – The evaluation can be tricky. The patient may not want you to touch them, nevermind push and tug on their arm. It is important to establish trust with the patient. Gentle touch is key to building rapport. I'll often take some time before initiating any measurements to just lightly interact physically with the patient through empathic touch. This not only builds trust with the patient, but also works on initial assessment of tactile tolerance. If the client is ready and gung ho, then go for it. But, if needed, take a little time to talk about history, occupational profile or work history. All while doing gentle touch with the patient.

Second – During your evaluation, go through gentle AROM measurements with wrist measurements in all planes allowable: wrist ext/flex, sup/pro and radial/ulnar deviation. Then finger/thumb motion as able. Continue with sensory testing with monofilament and 2-point discrimination as well as functional questionnaire. Don't do strength testing in the early stages of DRF. There is some research that indicates that strength work too early can lead to onset, or exacerbation of CRPS. It is best to focus on full, healthy AROM first, and wait on strength until the client's status is more clear.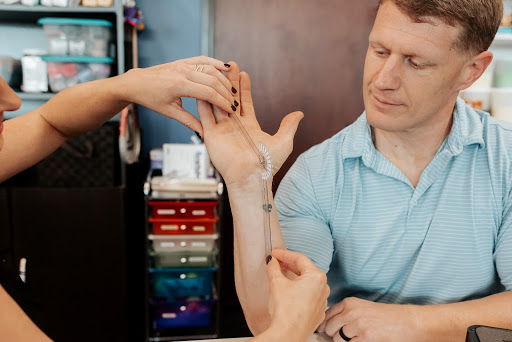 Third– Initial active motion work with light effort can be a powerful tool. It can decrease the client's anxiety about limitations, pain and fear of doing damage to the forearm. I like to start with a few standard exercises to put the patient in charge of how much they move and progress:
1 – Gentle ball rolling. With the client's hand on top of an 8-9 inch ball they will roll the ball back and forth across the table in an anterior/posterior direction. Allowing the client to be in charge of how far to roll the ball, with very minimal dynamic potential laterally, gives him/her empowerment and security. It also transfers well to home programming with little investment.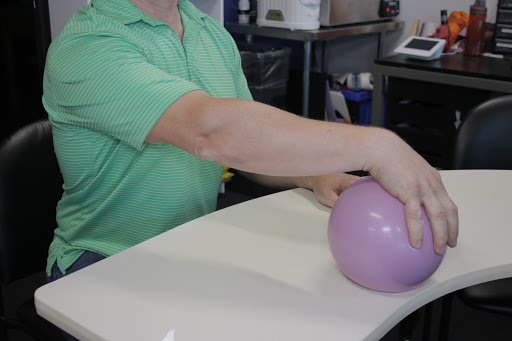 2 – Spatula supination/pronation, if allowed by physician, is another great way to put the client in charge of how much motion to initiate. Using a spatula will give good visual feedback on progress with little to no loading.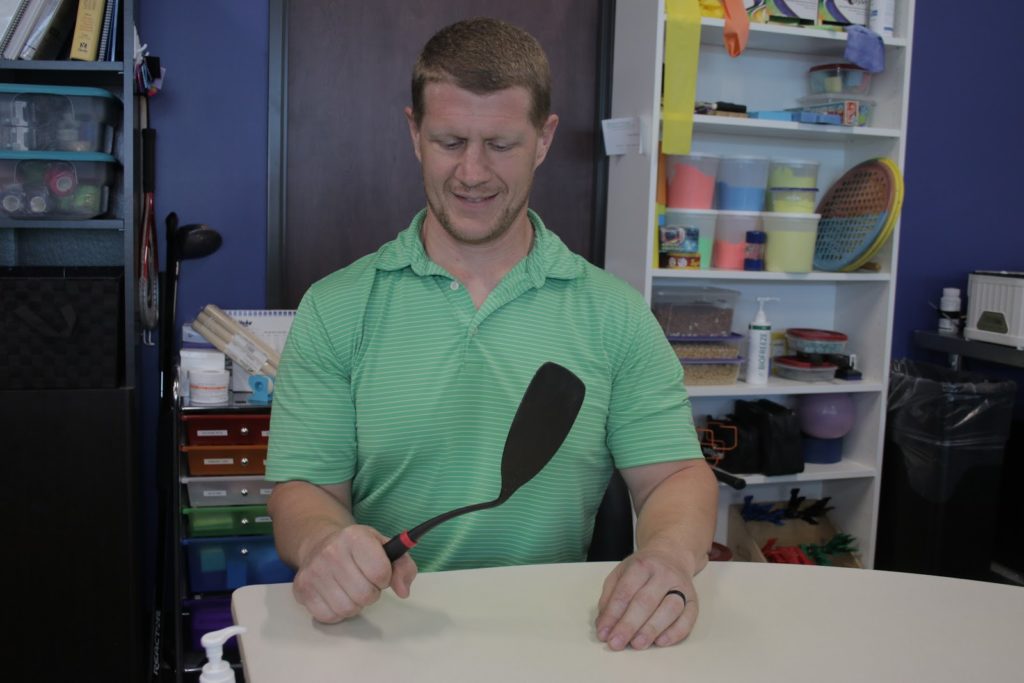 3 – Towel walking using fingers to pull a light dish towel across a table is another activity that carries over well to home programming and lets the client take the lead.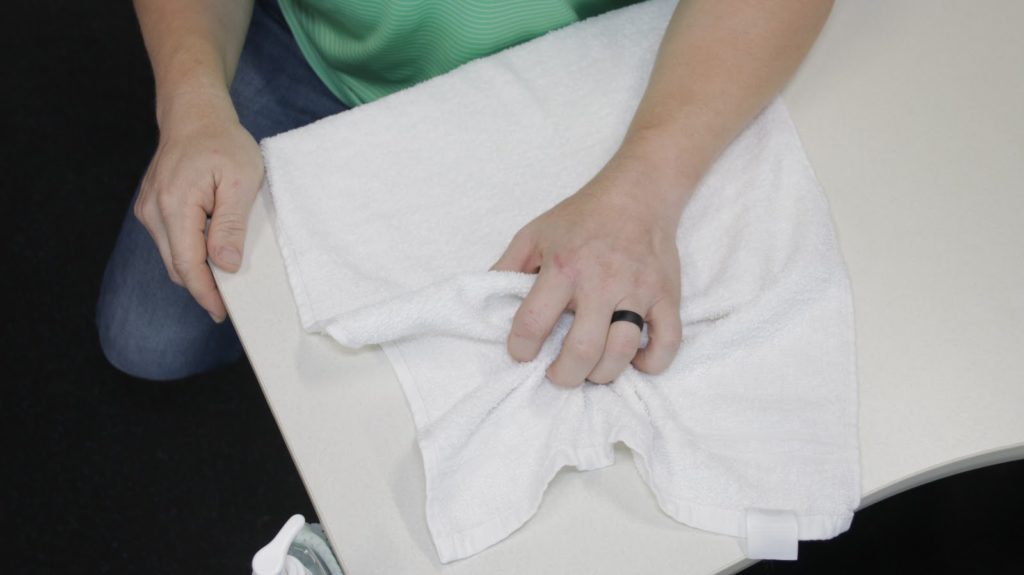 4 – Finally, with slow foam cubes or cotton balls, we work on gentle object pick-up. With gentle opposition prehension of index and thumb or serial opposition, the patient will pick up the cubes or cotton balls and transfer into a container. Simple grasp and release with finger motion will improve functional use and awareness of the hand and fingers.
EDEMA MANAGEMENT may be a key aspect of care for these clients. Retrograde massage and edema management can both improve tissue healing as well as lead into PROM in the coming weeks.

Notice what we didn't do…

We did not do PROM. I am a firm believer in the value of PROM and in the value of manual therapy. But, in the early stages of care after a DRF a lot of progress can be made with functional active motion.
Time to Move on:
Knowing when to advance therapy is challenging. Use your best clinical judgment and focus first on patient care and safety. If things are moving along incrementally, there is no need to speed things up needlessly. There is no perfect distal radius orif protocol to teach you when to progress, but know that bone healing happens at 6-8 weeks. An ORIF means that repair is more stable, but pushing the soft tissues too quickly could cause an autonomic response.

Super clear, right? Like so many other things, hand therapy is just as much art as it is science. But you can do it. Let us know as you have more questions and we will do what we can to help.

Finger orthoses can be tough, and the mallet orthosis is no exception in hand therapy. The protocol for 15 degrees of DIP extension with mallet fingers is tricky to manage while making a common mallet finger splint. Small splints on little fingers are also tricky to get sized just right and with strapping in the…
Read More
Sign-up to Get Updates Straight to Your Inbox!
Sign up with us and we will send you regular blog posts on everything hand therapy, notices every time we upload new videos and tutorials, along with handout, protocols, and other useful information.